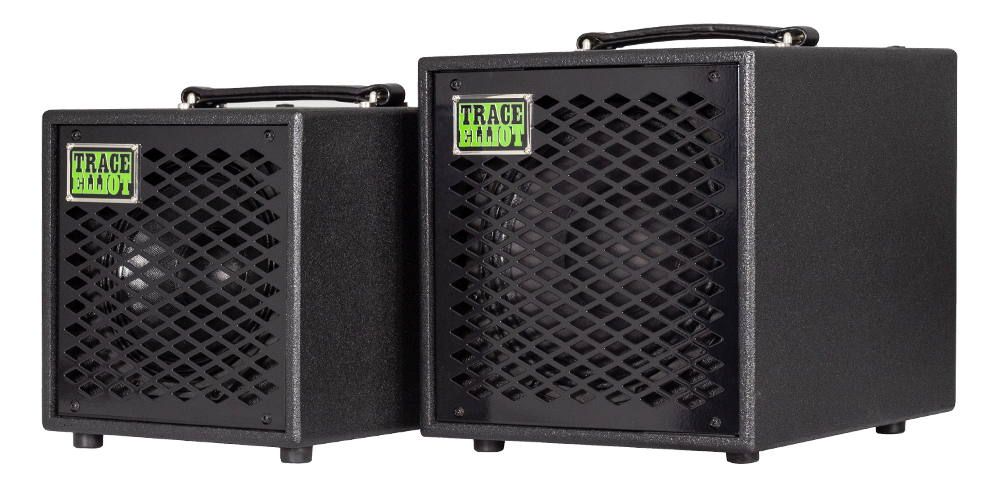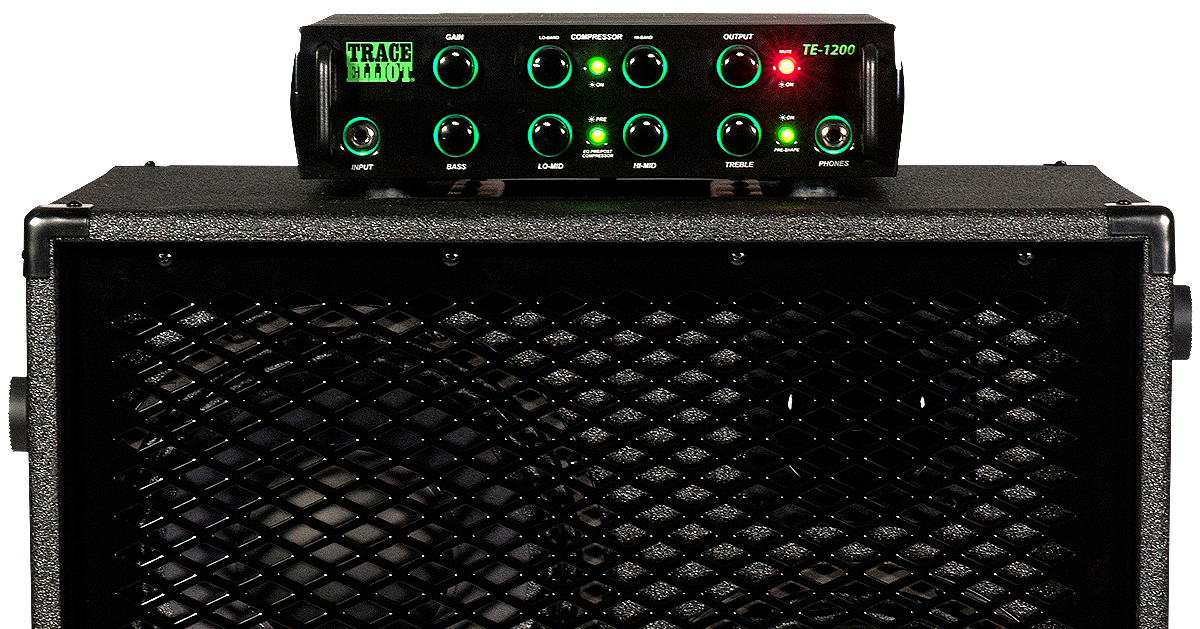 TE-1200 Bass Amp & Pro Series Cabinets
Trace Elliot® has been defining professional bass amplification for over 40 years. As the first company to focus solely on bass guitar, Trace has been dedicated to providing professional bass players the gear they need for any application. After the incredible success of the ELF™ line of portable compact amplifiers, Trace once again turns their focus to large venue environments. Recognizing the continued need for world-class bass amplification that can stand on any stage and be rugged enough to withstand the rigors of constant touring, Trace Elliot proudly announces the launch of the TE-1200 bass amplifier and the Trace Elliot Pro 4x10 and 2x12 cabinets.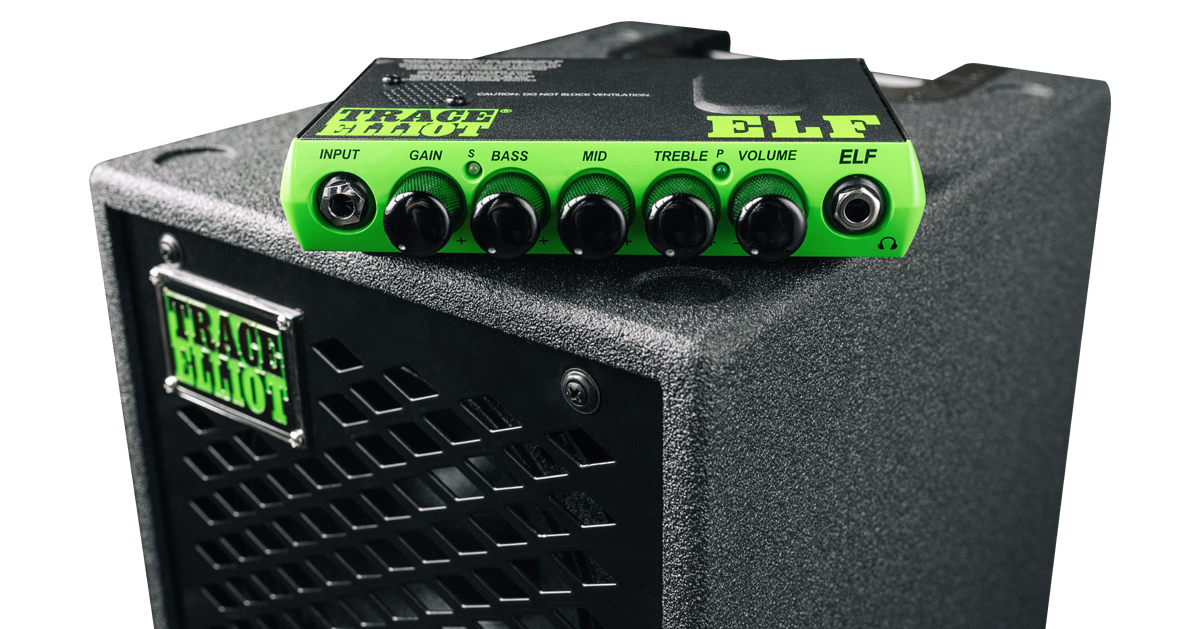 Trace Elliot® ELF™ Compact Bass Amp & Combos/Cabinets
The newest additions to the Trace Elliot ELF Series, the ELF 1x10 and 1x8 Combos take the finest speaker components on the road in a portable package. Perfect for recording applications, these amps also feature an ultra-quiet integrated Trace DI, allowing you to easily send your optimized tone to the house. These versatile combos are also expandable. Got a big gig? Add a Trace Elliot 2x8 or 1x10 speaker cab for pristine full-range bass reproduction with more than enough power. The magic of the ELF Combo is in the built-in Trace Elliot ELF ultra-compact bass amplifier, also available separately. At just over one and a half pounds with 200 continuous watts RMS at 4 ohms, the ELF micro bass head is an ideal solution for any bassist who is concerned with size and weight, but isn't willing to compromise on tone or performance.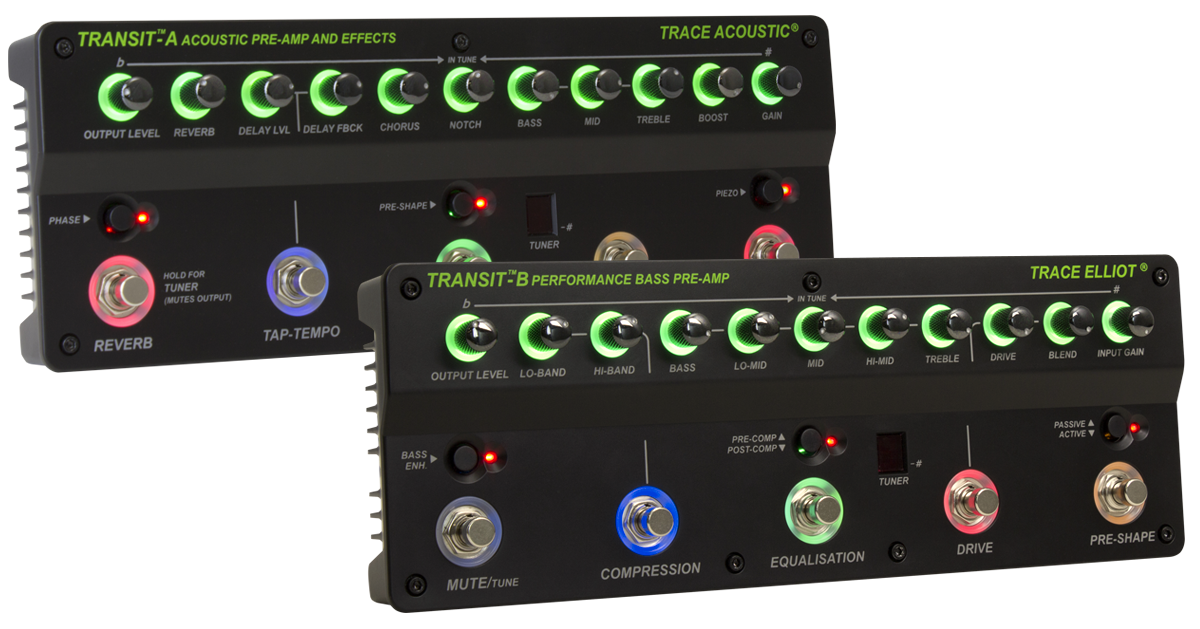 Trace Elliot® Transit™ Pre-Amp & Effects Pedals
Get consistent, professional tone night after night with the highly portable Trace Elliot Transit™ series! The Transit A preamp pedal includes the right features for a professional acoustic guitar player without over burdening the user with extra controls that hinder quick and easy tweaking, while the Transit B pedal is a professional grade preamp for the discerning bassist.